WooCommerce Xero Integration
Synchronize your WooCommerce invoices with Xero here
in 3 easy steps
Start synchronizing invoices in less than a minute!
Step 2
Connect to your WooCommerce site

Step 3
Configure your account mappings and
immediately start synching invoices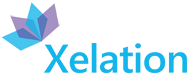 Once connected WooCommerce orders will automatically reconcile themselves as invoices in Xero on an ongoing basis.
Start here!
Firstly connect to your Xero account below
Open a Xero account today, and get started!
Standard
$20
Billed monthly
Woo orders & subscriptions
Multiple account mappings for:

sales
shipping
transaction fees
e.g. PayPal, Stripe
payments

Deep linking (in both directions)
Ongoing support
About Xelation
Fully customizable settings
Xelation serves as a bridge between the WooCommerce and Xero APIs rendering new Woo orders as invoices within Xero.
It can be configured to map specific line items to their corresponding nominal accounts within Xero.
For instance a common scenario is where:
sales (and shipping) items are reconciled to the Sales/Revenue account
with (or without) a corresponding entry within the Payment/Bank account
with transaction fees reconciled to either your Direct Costs/COGS, PayPal,Stripe,Apple,Square,Google account etc
You can also:
determine when Woo orders are pushed to Xero i.e. as Processing (Paid) or Completed (Paid & Fulfilled)
determine how Xero invoices are rendered i.e. Draft, Submitted, Authorised or Paid
set your preferred invoice prefix
deep link between your Woo Order Notes and the generated Xero invoice in either direction allowing you to quickly switch between the two.
You choose!
Why use Xelation over other solutions?
No protracted setup as per the WordPress plugins which can take a few hours to configure correctly...and that's even for the more tech savvy amongst us!
No ongoing plugin compatibility headaches.
No limitations on mappings unlike other solutions. Out-of-the-box Xelation gives you the flexibility you need.
We also offer a more tailored enterprise solution for those seeking a tighter integration with Xero i.e. in the case of WordPress multi-sites, mappings by currency, product category, specific SKU or other, inventory management & rounding adjustments.