WooCommerce Xero Integration
Sync your WooCommerce orders with Xero
in 3 easy steps
...including sales, shipping, taxes, transaction fees, payments plus more.
Connecting your WooCommerce store to Xero couldn't be easier!
Otherwise open a Xero account today
Step 2
Connect to your WooCommerce store

Step 3
Configure your account mappings and
immediately start synching invoices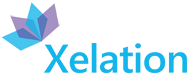 Import WooCommerce orders to Xero in less than a minute!
Once you link Xero with WooCommerce your incoming orders will automatically trigger the creation of the corresponding invoices in Xero in real-time.
Demo video
Watch our step by step demo where we preview:
the lightning fast on-boarding process
the lightning fast configuration and
the real-time synching of an order with Xero
Viewing time: 3 minutes | No audio
Standard
$16
Billed monthly
For low transaction volumes
With an average of 200 invoices per month
Covering Woo orders & subscriptions
Multiple account mappings including:

sales
shipping
transaction fees
e.g. PayPal, Stripe
payments
bank transactions

Apply custom invoice prefix in Xero
Order note generation alongside Woo order
Deep linking (in both directions)
Ongoing fanatical support
Professional
$25
Billed monthly
All features of Standard plan
For medium transaction volumes
With an average of 500 invoices per month
Ultimate
$55
Billed monthly
All features of Standard plan
For high transaction volumes
With an average of 2500 invoices per month
About Xelation
Xelation integrates WooCommerce with Xero and automatically syncs WooCommerce orders with Xero including transaction fees, payments, taxes and shipping.
Map specific line items to the corresponding nominal accounts in Xero.
For instance a common scenario is where:
sales & shipping items are mapped as line items to the Sales/Revenue account
with a corresponding entry made within your desired Bank accounts
with transaction fees raised as a billing invoice within your desired Costs account e.g. Direct Costs/COGS
You can also:
determine when orders are pushed to Xero i.e. Processing, Completed or Pending
determine the status of Xero invoices i.e. Draft, Submitted, Authorised or Paid
set your preferred invoice prefix e.g. MapleNursery-004567
deep link between your WooCommerce Order Notes and the generated Xero invoice in either direction allowing you to quickly switch between the two which is really useful for account administrators.
You choose!
Why use Xelation over other solutions?
Breezy setup

No protracted setup unlike using WordPress plugins which can take over an hour to configure correctly...and that's even for the more tech savvy amongst us!

Customisable mappings

Unlike other solutions Xelation out-of-the-box gives you the flexibility you need.

R.I.P. to plugin updates!

Using this SaaS service means no ongoing plugin maintenance & compatibility headaches.

Bespoke solutions available

We also offer a more tailored solutions for enterprises seeking a tighter integration with Xero i.e. in the case of mappings by currency, product category, specific SKU or other, inventory management & rounding adjustments or WordPress Multisite implementations
Why trust us?